INTELLIGENT TOILETS ARE A NUMBER ONE CHOICE!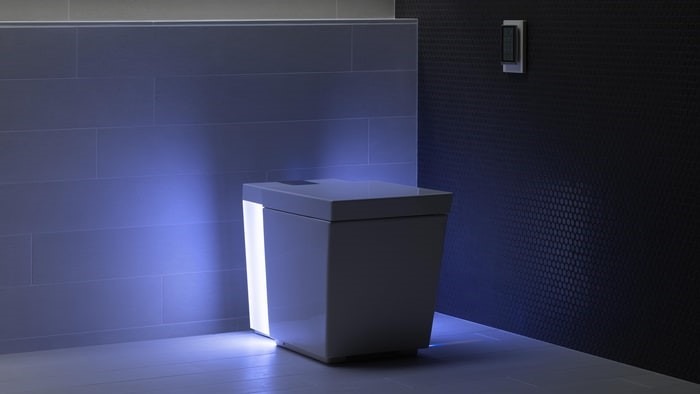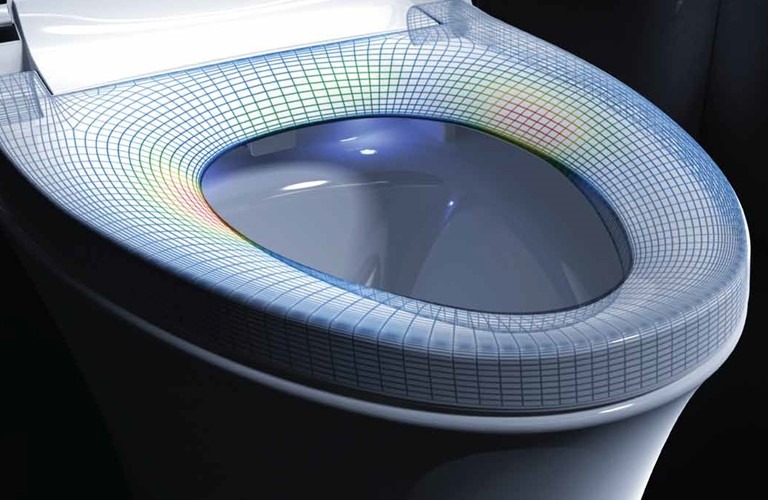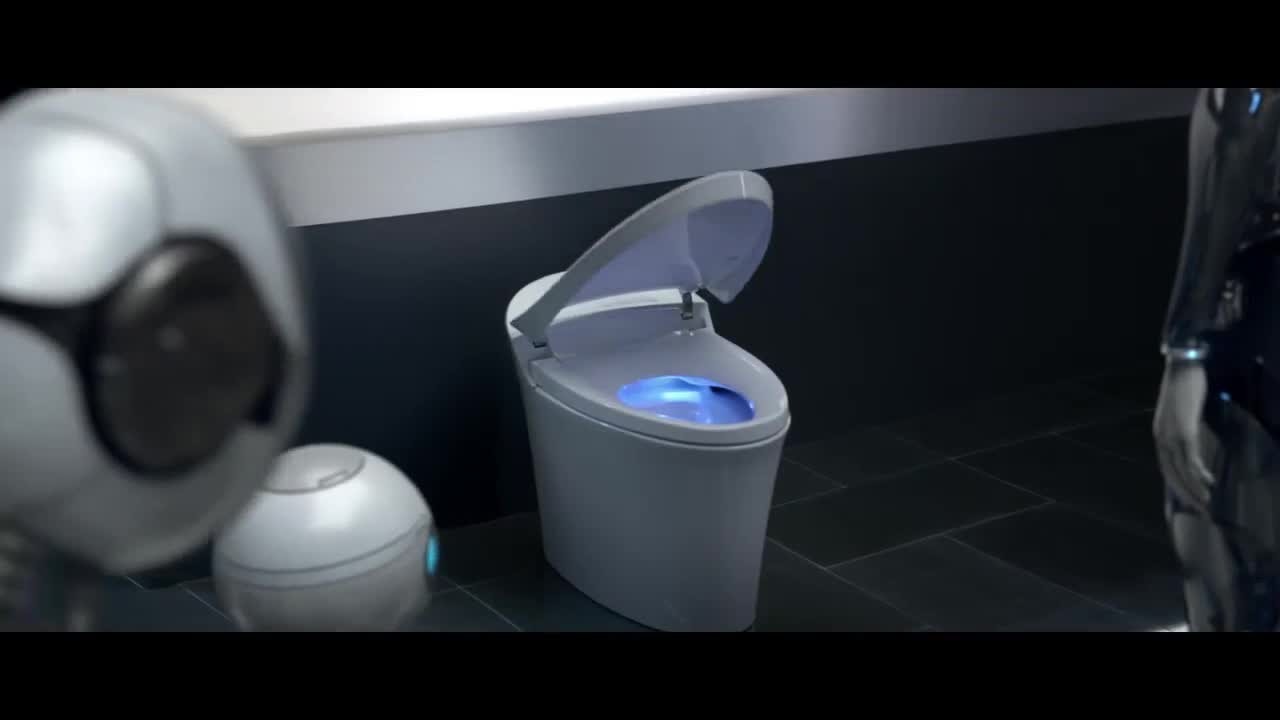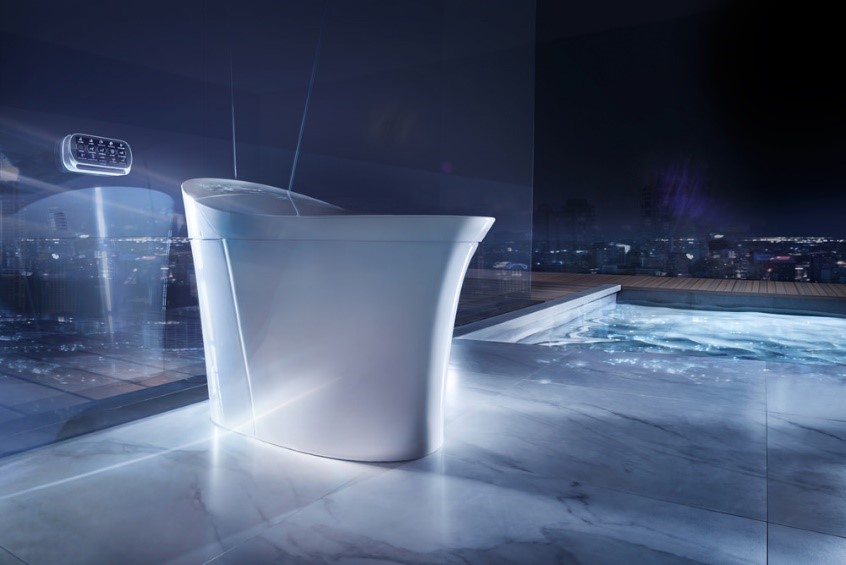 Have you ever heard the term 'Intelligent Toilet?' If so what comes to mind?  A toilet with the ability to be more knowledgeable than us? An extraterrestrial type toilet? One that can speak to you or even monitor your weight and analyze your body mass index? To tell you the truth, you aren't too far off. (Well, except for the E.T. thing of course.)
KOHLER SPENT SEVEN YEARS ON THE NUMI DESIGN BEFORE COMING TO THE MARKET WITH NOT ONLY THE SMARTEST TOILET AVAILABLE, BUT WITH A MODERN, SLEEK AND TECH SAVVY PIECE OF ART — FOR THE BATHROOM!
Our society is well-aware of the advances technology has made over the decades. Most people around you are probably equipped with a smart phone, TV or one of the many touch screen appliances in the home today. Home technology is advancing faster than we ever could have imagined and there has been no room in the home untouched by these new technologies – including the bathroom.  Personal spa-like showers have been around for some time and are a rapidly growing market, with jets, steamers, self-dryers and more becoming common bathroom fixtures. Not only can you now find speakers and TV's in the shower, you can also find advances in sound, light and different selections of water therapies. Even the complexity of germ fighting has made it to the forefront of what customers are seeking for in their showers.
With that being said, enter the 'Intelligent Toilets' (or as some refer to them 'Smart Toilets'). The Kohler Company was one of the first manufacturers to utilize the terminology 'Intelligent Toilet.' They believed it was no longer just about the power of the toilet flush; however, about the design, aesthetic, sleekness, cleanliness and comfort so the consumer can enjoy the overall experience of using their toilet.
So let's break down what an 'Intelligent Toilet' really is. They have everything from sensor flushing to heated seats and LED lighting, some even including features such as auto opening lids and full range of bidet functionality. 'Intelligent' toilets first made their appearance in 2011 with the Kohler Numi. This toilet offered built in speakers with FM radio, MP3 player, touch-screen remote and hands-free operation. If that weren't enough for the consumer it also included foot and seat warmers, a full bidet and an integral air dryer. These 'Intelligent Toilets' aren't just for looks and making your life easier – they also conserve water! Flushes can use as little as 0.6 gallons per flush (GPF) whereas a basic toilet can use anywhere from 1.18 GPF to 1.6 GPF.
The Numi masters sophistication for the bathroom including a motion sensor for the toilet seat so that it raises when a foot is placed under the sensor. The seat lowers and the unit flushes on its own when done. Futuristic flushing? Most definitely.
Most people viewed the Numi as a luxurious toilet, only suited for the most established, posh and above the curve in lifestyle type of person – which at the time it probably was.
The genius of this toilet is that it shone a light on the modern needs of the toilet!
This really worked to prove that it was no longer a piece in the bathroom that you sought out on sale and only to replace every couple of years once it ceased to function properly.
There was a real need for the comfort of the user when they were doing their most personal business in the day. The average homeowner has also started to better understand the benefits of a customized hygienic cleaning system and for the germ conscious consumer this was a glimmer of light to what can sometimes be a debilitating disease in the washroom. With a more powerful flush and huge advancements in self-cleaning technology toilets have become far more sanitary in addition to being more technologically advanced.
Now, six years after the Numi broke through into the market there are now multiple versions and price points for 'Intelligent' toilets and accessories that are offered to enhance the bathroom (just like the iPhone!). You have the option of going from a standard toilet seat that has an LED night light, carbon filter and air freshener built in to a full functioning bidet seat that has individual user settings, temperature and pressure control, a dryer and let's not forget heated pressure point spots.
When the time rolls around that you need to replace your current toilet, don't just seek out the best bargain you can find. Do a little research and see what options are available in the market to best suit your life style and the hygienic luxuries that you wish to have.
A toilet isn't something that needs to be replaced numerous times throughout your lifetime – they are now fixtures in your home that are definitely well worth the investment.